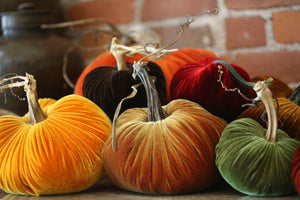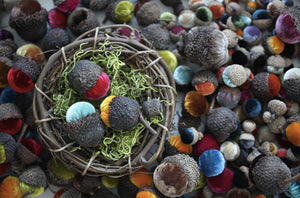 Into the Woods
Cute little acorns, nests and more. Nestle them in your space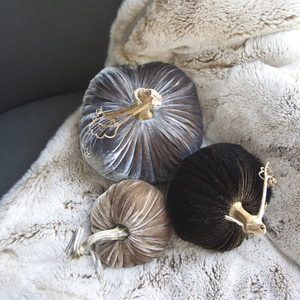 Urban Chic
Who says a pumpkin can't be classy and chic?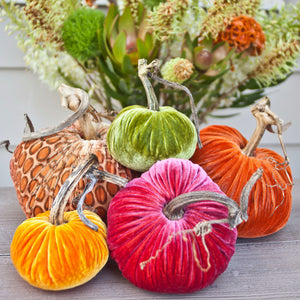 Out LOUD!
Be bold with your pumpkins and show your adventurous style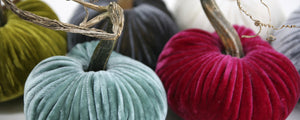 Soft Hues
Tone it down and decorate it up with our beautiful mix of muted colors
The original Plush Pumpkin™
Just like real pumpkins, these beautiful handmade fabric pumpkins from Plush Pumpkin are unique by virtue of their real pumpkin stems. Our pumpkins are covered in silk velvet, metallic linen, or Italian lambskin and filled with soft and plush recycled plastic pellets. Add beauty to your home with a handcrafted décor piece that is designed to look organic, is made in America, and offers a wide selection of colors and styles to match with any home décor style.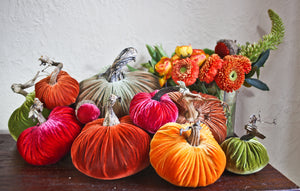 Traditional pumpkins
Looking for that perfect pumpkin? With so many sizes and colors we make it easy
Outside the patch
Over the years, Plush Pumpkin has expanded our collection line to include plush handmade seasonal decorations. We created plush hearts, spring sets, flowers, acorns and more! Shop online today.
Made with love
Plush Pumpkin was created in 2002 when founder Monya Kampa hand stitched her first velvet pumpkin. The response of family and friends was overwhelming and the story began...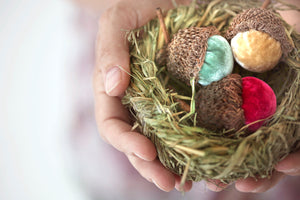 Earn Rewards
Learn about all the ways to earn points and cash them in on deals and freebies
Get started
Learn more